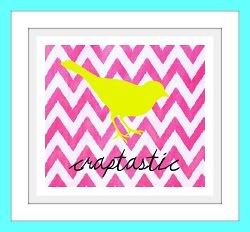 My blog is just a huge compilation of all the crap I love! I have a lot of refinished furniture projects, some crazy crafts, and I'm attempting to start sewing soon!
Here are some of my favorite projects I've done!
Its always fun to work on projects for friends and family. You can really see everyone's personalities shine through in their color and style choice!
I've been slowly updating bits and pieces of my home, one project at a time!
Here is an awesome jewelry holder my bestest made for me!
It houes all of my earrings and necklaces, and I keep my bracelets and rings in a tray below it!
I love all the imperfectness of it - so unique!
I just finished this lamp a few days ago! I haven't even posted it on my blog yet, so you all get the exclusive sneak peek! ;)
I think I love it the most when the light is on! The ruffles were made with white muslin - I'll have a tutorial up in a few weeks! Here is a close-up of the shade!
Now for another exclusive sneak peek! I found this old door at a yard sale and refinished it to go above my couch in my living room! It really brightens up the space! My favorite part of it is the antique doorknob! I'll have a tutorial on this in a few weeks too!
Lastly, I wanted to show you one of my favorite products to use:
I LOVE my Minwax finishing wax! I use it on almost all of my projects, especially anything that gets painted a lighter color. I'm an instant gratification kind of gal, so I love that I can put this on and use the furniture immediately! It creates a beautiful look and really helps protect the project!
Thanks again Suzy for letting me hang out with you today!
Cheers!